If you hit your 1st year target your basic will rise to £26K
Top earners currently earning £60K
Office hours Monday to Friday 9am -5pm
Consideration may be given to candidates who would like to do 4 days home based and one day office based in Edinburgh during probation. Then on successful completion of probation 5 days home based and occasional day in the office.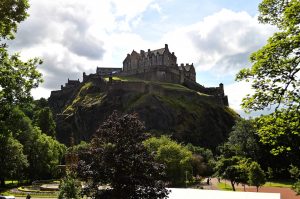 Our Client
Our client is the recognised UK agency who provide organisations and businesses customers with licences that allow them to copy published work by authors, publishers and visual artists. They are a growing organisation that play an important task in ensuring that copyright owners receive fair royalties for their work.
Their customers from SMEs to PLCs and public sector clients are provided with copyright licensing solutions that ensure they are working on the right side of the law.
The company have experienced continued growth of their sales team and currently require an B2B Telesales Executive base in their sales team office in Edinburgh's West End.
The Role
Selling copyright licencing solutions to a range of customers from SMEs to PLCs and public sector clients throughout the UK.
You will be provided with already sourced and researched leads through their CRM system.
Cold calling, identifying and initiating conversations with key decision makers within an organisation,
Obtaining an understanding of their requirements and consultatively selling a bespoke solution based on this.
 Building and maintaining relationships with key decision makers by email and phone to the completion of the sale.
Ensure the maintenance and update accurately information on their database.
Working to targets you will have the support and back up of training, marketing support and sales leads.
The Candidate
To apply you will require experience and a demonstrable track record of success of new business B2B telesales from any sales sector such.
You will be an articulate self-starter who is target driven, determined, proactive and have a creative approach to selling solutions. You will have a good understanding of the sales process and what it takes to ensure success. You will have the ability to negotiate deals and strive to continue this organisations success.
If you are  looking to join an organisation that values and respects their staff and rewards them for their hard work, then look now further
The Package
In return you will be given a rarely available and exciting opportunity to work for a leading company on a quality portfolio in a friendly team orientated environment. This is the type of environment where you will be expected to take a mature approach to your personal target and where micro-management and KPIs are not required. They are an organisation that values their staff and investment in training and retaining them. Current team members tenure ranges from 2 to 19 years. You will be given full training, access to ongoing training and the genuine opportunity of exceptional earnings potential.
Basic £21,500 (rising to £22,500 on successful completion of your probation period) + uncapped bonus (1st year OTE £26 – 28K) + 32 days holiday entitlement + Pension + Healthcare + other benefits
If you hit your 1st year target your basic will rise to £26K
Top earners earning £60K
Office hours Monday to Friday 9am -5pm