Business Development Executive required by one of Scotland's leading digital media agencies. They provide their clients with innovative tech solutions designed to enable their clients to communicate with the people in their world. Products include Website development and design, App Development,SEO/PPC, Social Media Management, eCommerce,Design, branding, paid digital marketing services, PPC/SEO and Email marketing.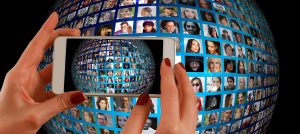 The Client
Our client is one of Scotland's leading digital media agencies. They provide customers from SMEs to PLCs with a range of awesome and innovative digital media solutions and tech solutions designed to enable their clients to communicate with the people in their world. The business has grown consistently over the last 18 years and is responsible for driving positive return on investment for their clients across the UK and overseas.
Due to continued growth and expansion they currently require Business Development Executives based out of their Dundee office. You will be joining a talented Media, production and design team at the top of their game.
The Role
Working closely with Project Managers, Operations and the Digital Marketing Team, your role will be to establish and grow business revenues across their digital services. The role will involve sourcing leads, cold call telemarketing to obtain face to face sales meetings with potential customers.  You will also establishing contact with potential clients by attending business networking events to represent the business. This is a structured sale where you will identify the business needs then work closely with the creative team researching opportunities then developing and creating client led solutions across a range of unique bespoke digital solutions. You will then present bespoke proposals and solutions to decision makers. Your focus will be on creating profitable commercially viable opportunities tailored to the client to ensure results and the optimum share of all budgets
You will be responsible for
Proactively seeking new business opportunities
Researching new target markets
Attending meetings and closing sales
Building sales pipeline to ensure a constant stream of opportunities
Working to monthly sales and revenue targets
Account management
Progressing towards activity targets and KPI's set by sales manager
Updating and maintaining CRM effectively
The Candidate
To apply for this role ideally you will have a proven track record of business to business sales with a good knowledge of the digital media, marketing and Website development.
Alternatively you will have some experience of selling advertising space from any media sector (i.e magazines, directories, online, exhibition, newspapers, etc) with a desire to focus on the fast growing world of digital media.
You will be naturally enthusiastic and creative with the ability to generate new innovative ideas that will capture your client's imagination. You will have a strong understanding of the media and marketing departments, coupled with drive, motivation and passion to develop new business in a competitive market. You will have strong communication and interpersonal skills and the ability to negotiate at all levels. You will need to have a passion for and a genuine interest in digital and technical media solutions.
The Package
In return you will receive the opportunity to join an expanding Digital Media Agency in a constantly developing market as the need for media services grows. You will receive full initial training, on-going development and genuine future career opportunities.Basic salary to £23K + Uncapped Bonus (OTE £44 – 50K) + mileage + benefits associated with an expanding digital media operation.